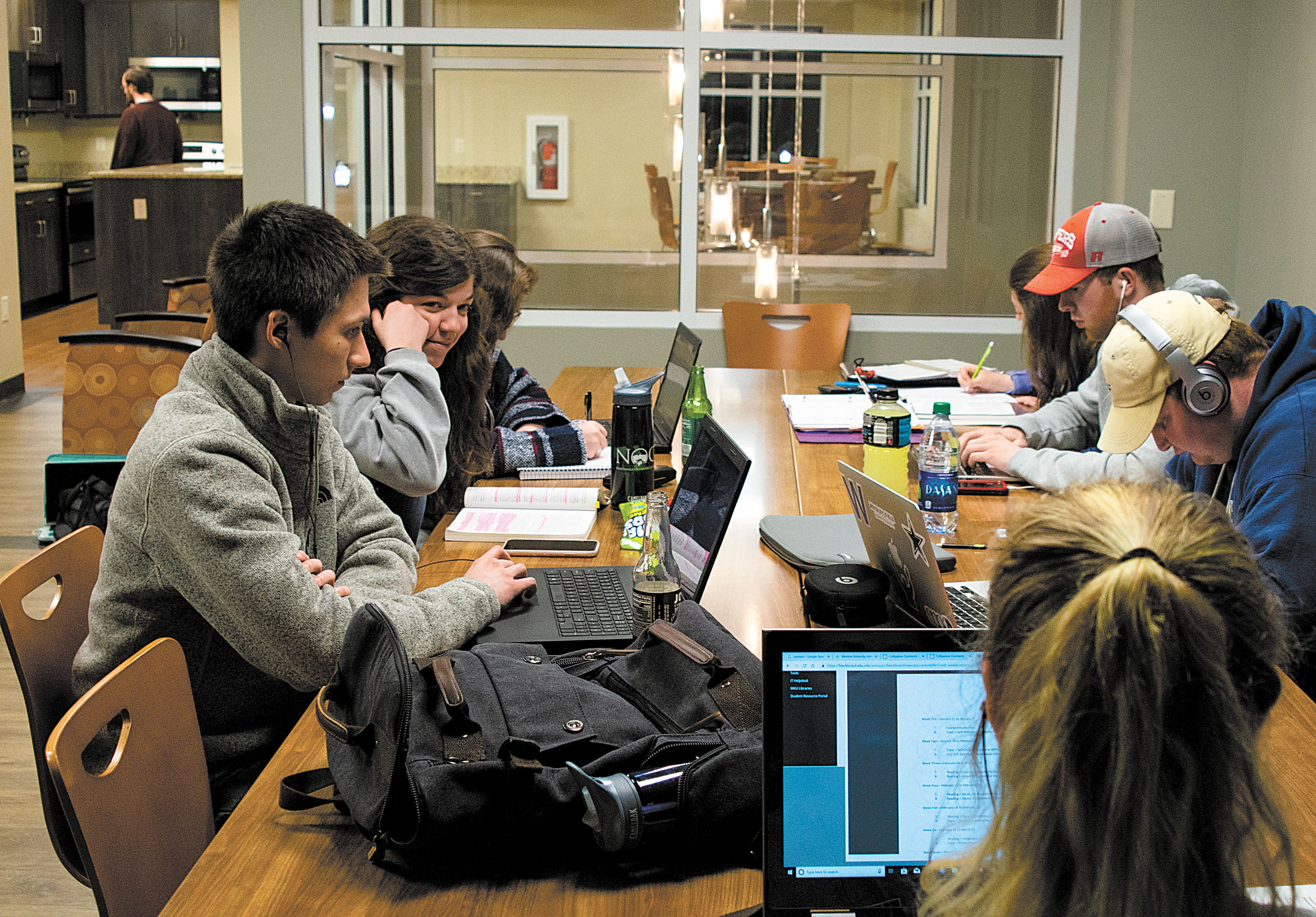 Surviving and thriving during your underclassmen years
With few exceptions, freshmen and sophomores are required to live on campus at WKU. Housing and Residence Life believes students will benefit from living on campus for their first two years of college, according to the HRL page on the WKU website. 
HRL is dedicated to doing what is best for WKU students. The HRL page also said HRL has collected conclusive research that shows living on campus for two years yields a positive outcome. Data collected shows that freshmen students who live on campus are nearly 10 percent more likely to return for spring classes and nearly 7 percent more likely to return for the following fall.
Never sign a lease off campus assuming you'll recieve an exemption from the two-year housing agreement; chances are you won't.
Here are four benefits to living on campus for two years:
1. Meet friends
A common sentiment about college is it is where you find your lifelong friends. Living in a residence hall for two years can help you find your best friend, whether that is your roommate, the girl you study with downstairs or the guy who always shares his snacks with you.
"Meredith Hall allowed me to meet my best friend, Brae Fredericks," Versailles freshman Turner Reynolds said. "She always makes our room smell good and shares her sweets with me."
2. Proximity to classes
Living in a dorm means living close to your classes — most likely much closer than you would be living off campus. Gas is expensive, and walking to classes saves money.
3. Sharing
We have all heard the saying "sharing is caring." Although some people view sharing in residence halls as a negative thing, it can be a positive thing too. For instance, sharing one larger fridge in your room takes up less space than having two separate mini fridges.
4. Transitional Period
Moving from a home with parents and rules to a dorm without parents is a huge transition. Newfound freedom is one aspect of college, but too much freedom can sometimes lead to reckless actions and consequences. Living in a residence hall helps to maintain some structure in students' lives by providing a community of peers and residence assistants to help students adjust. 
Living on campus for two years still leaves two years to live off-campus in an apartment or house of your choosing. The key to making the most of the housing situation you are in, residence hall or otherwise, is to maximize the advantages and opportunities available.