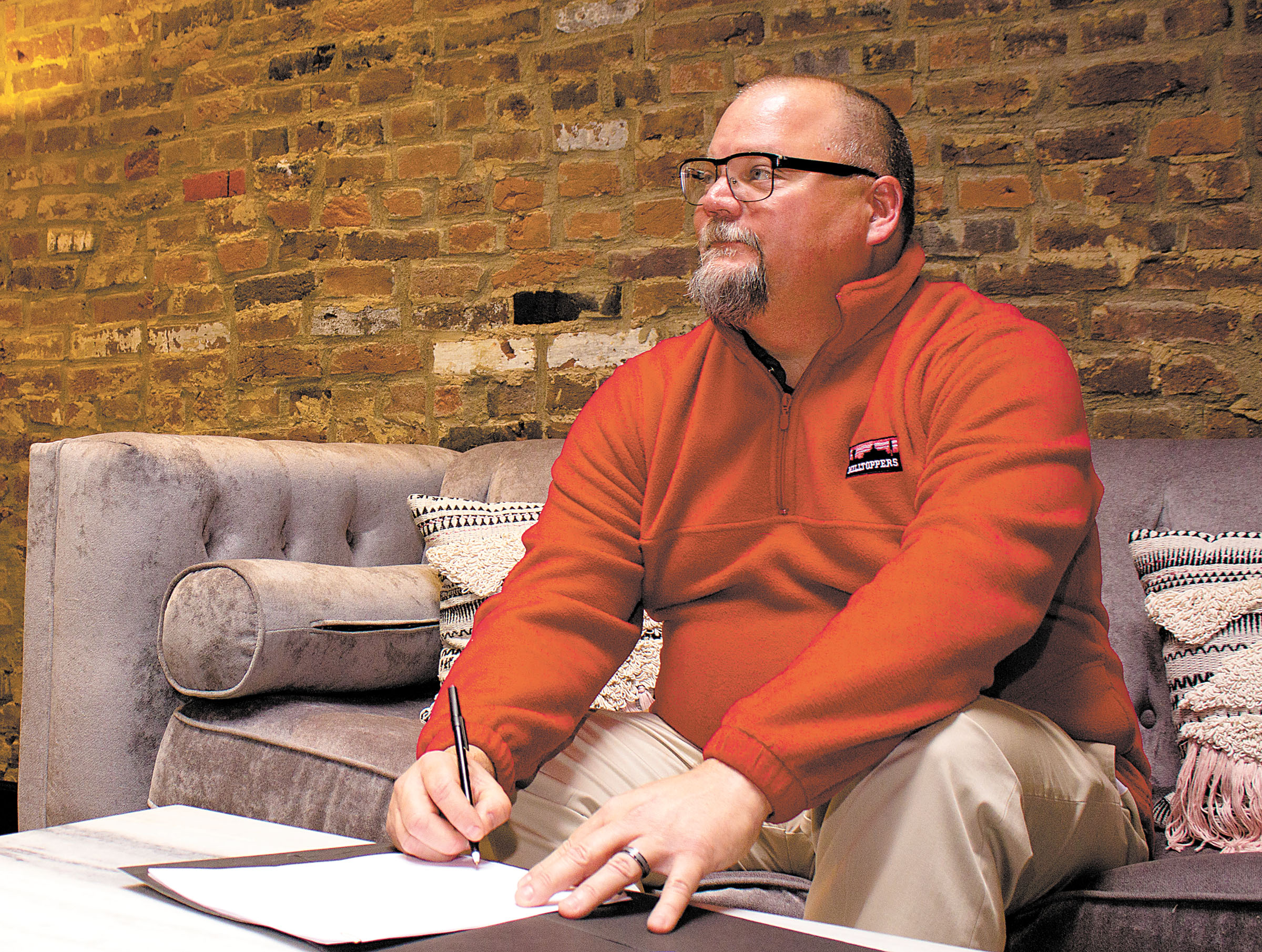 What to look for in a lease
With few exceptions, freshmen and sophomores are required to live on campus at WKU. 
Housing and Residence Life has collected research showing the positive outcomes of living on campus — freshmen who live on campus are nearly 10% more likely to return for spring classes and nearly 7% more likely to return the  following fall.
Chances are, if someone doesn't rent an apartment or house while in college, they'll be thrown into the world of renting soon after graduation. It can be an exciting time filled with newfound freedom as well as
newfound responsibility. 
A part of that daunting responsibility is understanding the lease agreement between a renter and landlord. It's important to understand what a lease is before one can begin to comprehend the legal jargon within
the document.
"A lease is a legal agreement (a contract) between a landlord and a tenant that allows the tenant to use the landlord's property for a given period of time," according to the Legal Aid Network of Kentucky website.
The website said it is important to try to obtain a written lease because an oral lease leaves the tenant without protection.
"The most important thing with a lease is that both parties are protected," Todd Hughes, a Bowling Green landlord, said. Hughes, who also works at WKU, has been renting houses to tenants for four years. 
"By signing a lease you are agreeing to the terms, and the document is a legal binding article that can be used against you if you break those terms," Hughes said. "Likewise, if you understand the lease, it can be used against the landlord."
In a college town like Bowling Green, there is oftentimes a reputation of landlords being more willing to try to take advantage of college students in the leases between them,
Hughes said. 
The Homeless and Housing Coalition of South Central Kentucky published the Barren River Area Renter's Handbook in 2014 that outlines potential things to look for when renting in the area because "renters in the Barren River Area have very few legal rights," the handbook said.
The handbook outlines a checklist to use when reading any lease that includes ensuring the lease states:
amount of rent due and when it's due

 

penalties for late payment
duration of lease

 

landlord and tenant responsibility with repairs
responsibility of utility payments

 
It is also important to check for clauses that may only benefit the landlord's rights. 
The handbook advises tenants to remove or change wording that does not require the landlord to maintain the residence in a habitable condition, gives less than a 30-day notice of eviction, gives less than a 48-hour notice before the landlord may enter one's place, and provides no formal way to receive a security deposit back. 
According to the handbook, any changes made to a lease should be signed off by both the tenant and landlord or else it fails to protect the rights of both parties.
A first apartment or house rental is a big rite of passage, but it's important to know what you are getting yourself into when you agree to take on the responsibility of a lease. 
Failure to protect your rights could possibly leave you in a lawsuit with a landlord or spending money on things that are unnecessary and unfair. 
"I am sure there are not-so-nice landlords out there — It's just not how I run my business," Hughes said. "Educating yourself on your rights and also knowing the repercussions of breaking the lease will help
protect you." 
Five exemptions from the
two-year housing requirement:
Veterans of military service (181 days or more)
If you're married or the primary
caregiver for dependent children
If you're 21 years of age or older

 

before classes start
Members of fraternities or
sororities living in the chapter house (two semesters on campus and 30 credit hours earned)
If you're commuting from your
parent or guardian's permanent home (50 miles or less)
Even if a rental agent says you could get an exemption, don't believe them
 

and sign a lease before talking to HRL.