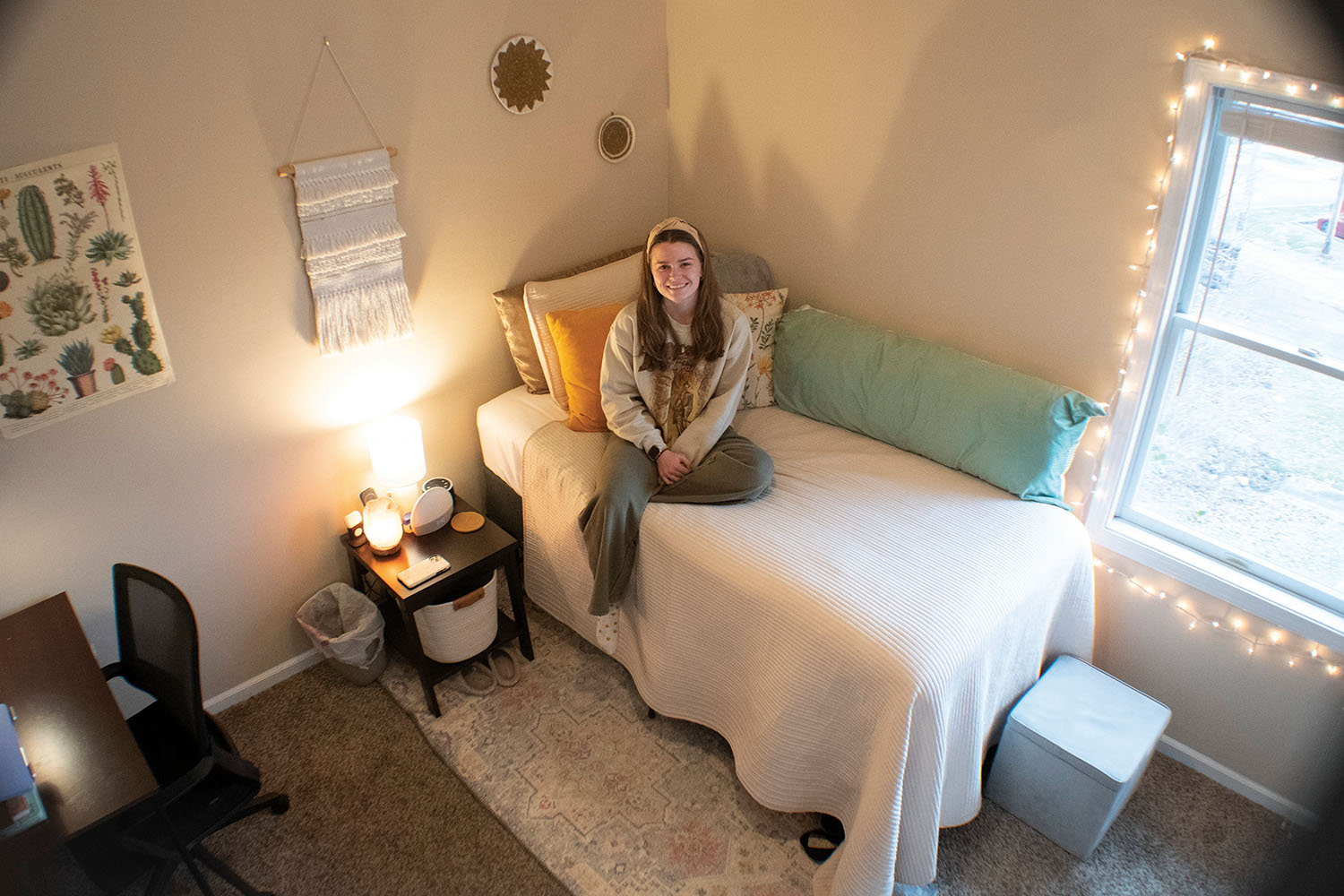 For most WKU students, the transition to the Hill is often the first time they have moved away from home and now have the option to take their own creative liberties.
This new chapter may be daunting, but setting up a new space does not have to be, as interior design faculty and students share a few tips.
When beginning the process of moving into a new space, make sure to plan wisely, said Sheila Flener, an interior design professor at WKU.
"Spend money on quality items that you envision having for a long time," Flener said. "Try not to add to disposable culture."
When working with a small student budget, Flener recommends buying secondhand pieces from places such as thrift stores, vintage shops and Facebook marketplace.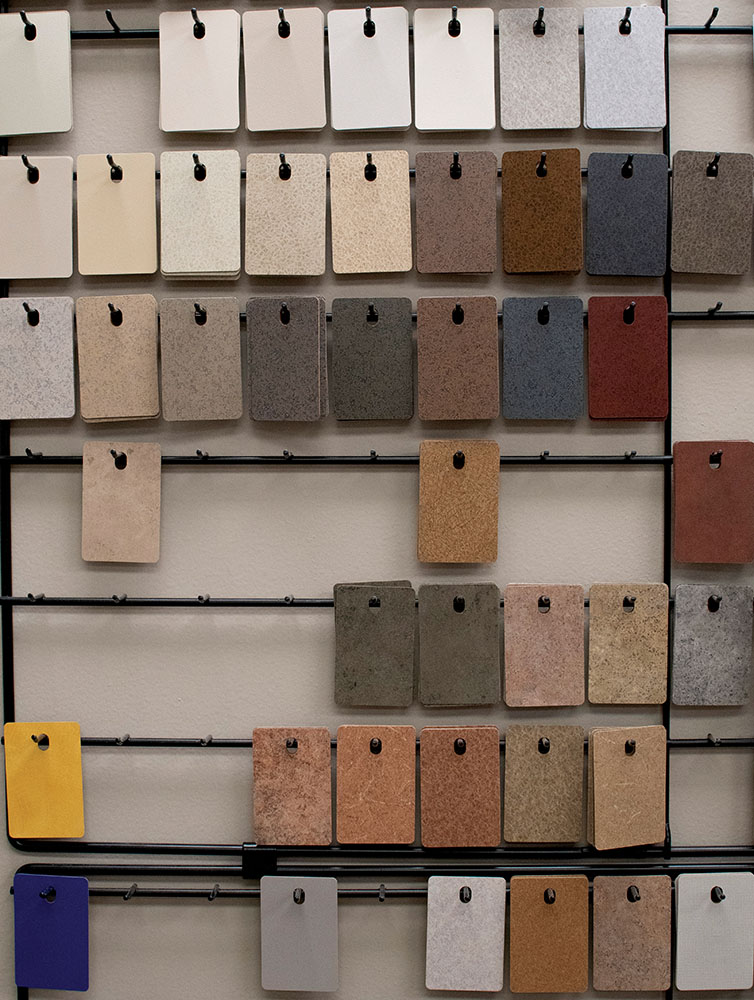 Lexington junior Kennedy Gayheart lives in an off-campus apartment with three roommates and brought in secondhand items to complete her space.
"I got my nightstand from my sister that she used in college. I also got my desk for $20 off the WKU Sorority Swap Facebook page," Gayheart said. "I tried to bring the most affordable things I could and not splurge because it is just a
college apartment."
Flener recommended that a good interior design style should outlast trends and that the biggest common mistake she sees students make is being too trendy, like the farmhouse style.
"Joanna Gaines has made money off her style," Flener said. "I just have to ponder if people in 10 years will be sending shiplap to landfills."
Casey Eberhard is a senior interior design major from Evansville. Eberhard warns that people should avoid decorating their space to please other people.
"In reality, you're going to be spending the most time there," Eberhard said.
Flener and Eberhard discussed the importance of avoiding buying into micro-trends and how this will lead to saving money in the
long run.
"Everyone's design inspiration and style are different and unique in their own way and eventually become a reflection of themselves," Gayheart said.
Gayheart discussed how she incorporated different decorations to represent various aspects of her life.
"I have some Disney decor in my room because I just came back from doing the Disney College Program this past semester," Gayheart said. "I also have photos of my family as well to remind me of home."
Bringing items from home to decorate a new space can also help to prevent the homesickness some students may experience while away at college, Gayheart said.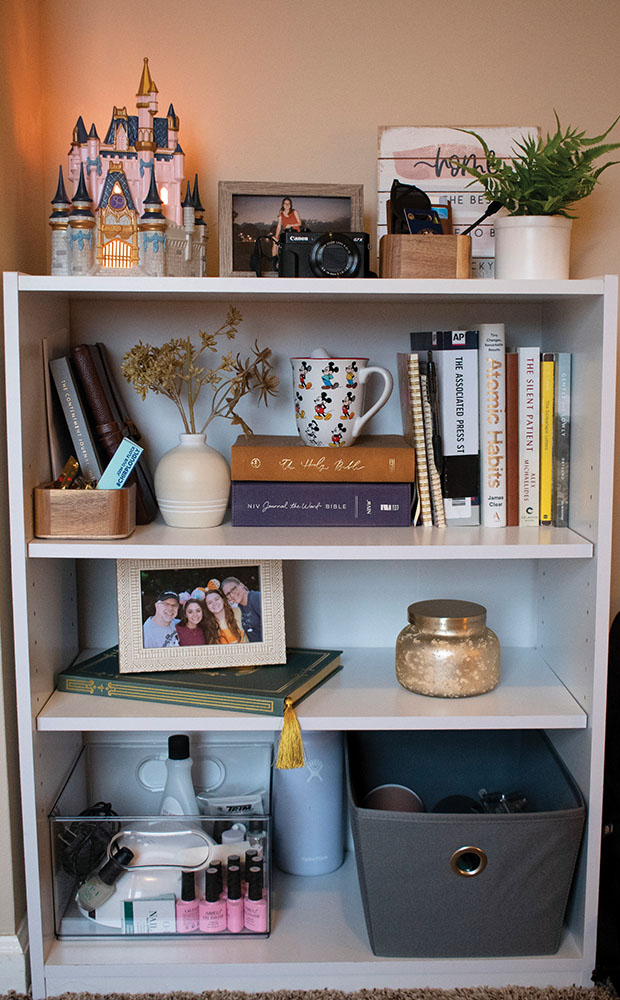 Eberhard discussed how the most important part of setting up a new space is to prioritize organization.
Student dorms and apartments are not the roomiest, to say the least. This means that finding space-saving organization hacks will allow all of the space to be utilized, Eberhard said.
"Stacking items for under-the-bed organization can help to utilize space efficiently," Eberhard said.
Gayheart said she has been able to save space in her closet with a hanger that can hold multiple pairs of pants to take up less space on her closet rod.
An easy way to save even more space is by giving a piece multiple purposes, Gayheart said. She has a storage cube she bought at Target that can also function as a chair and a step stool.
Interior design is not just how a space is decorated. Eberhard said how most people often confuse interior design with interior decorating.
"We are more like interior architects in that we learn how to space plan, and we get to choose where walls go, where appliances go, etc.," Eberhard said.
"Monitoring a carbon footprint plays a big role in designing a new space as well," Eberhard said. "In interior design, we must look into the environmental impact of products as they break down over time to ensure we are using materials that aids in reducing our
carbon footprint."
Designing a new space can be stressful, but it doesn't have to be with these helpful tips. As Flener said, interior design doesn't have to be backed by a big budget or tons of experience, it just needs a personal touch.