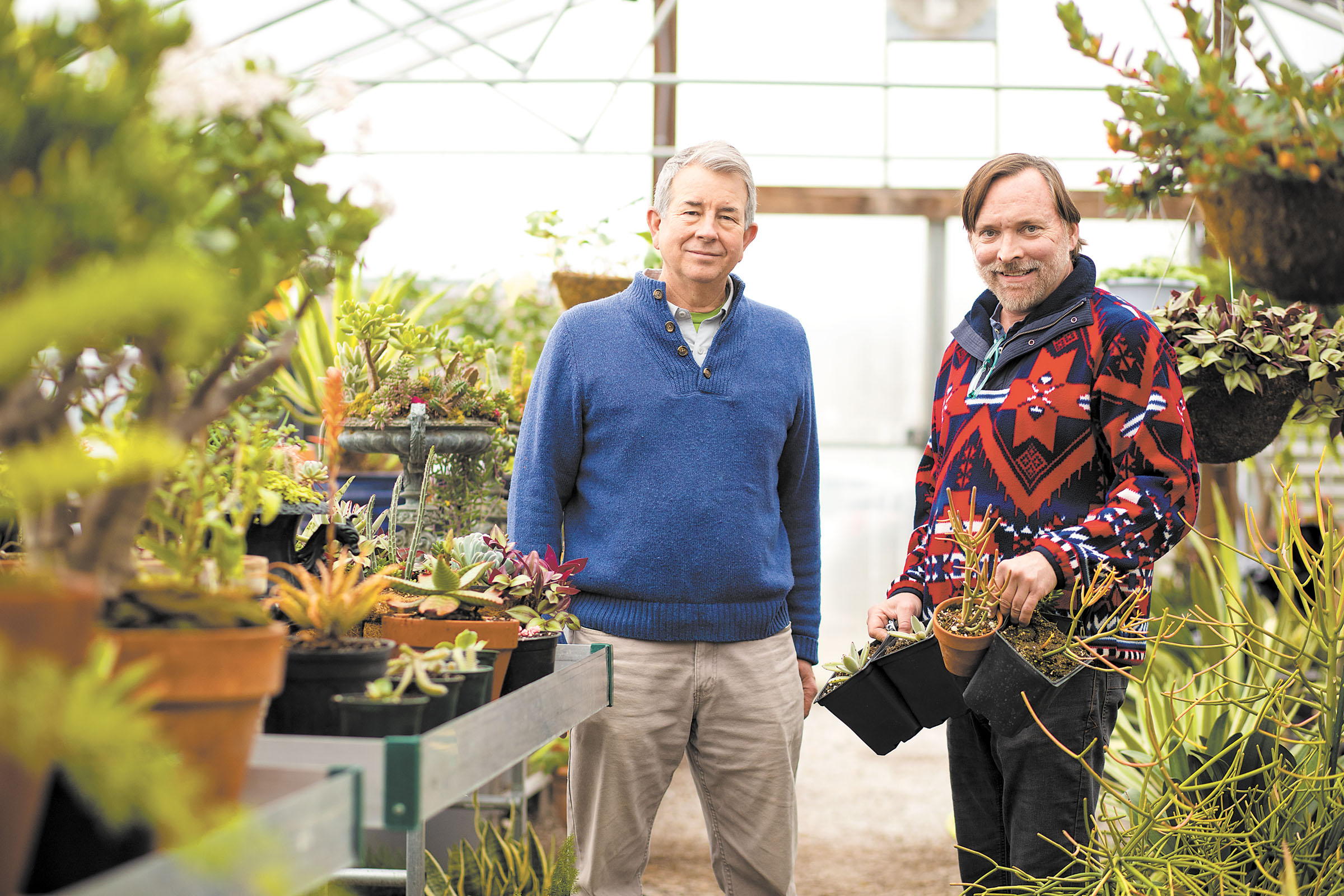 If there are two things that prove your adult status, they're paying your own cell phone bill and decorating your home with plants. And yes — that includes keeping them alive.
Some of you might be shaking your head right now at the notion of taking care of plants while in college. Maybe you have a few plant deaths on your record already. A student's life at WKU is spent going to class, studying, hanging out with friends and much more. You're probably asking: How is there time to put in the work that being a good plant parent requires? 
Don't worry — caring for a plant can actually be quite easy, you just have to find the right type of plant.
Succulents
"Dorm life in general, the environment of your dorm can be kind of depressing," Georgetown sophomore Raegan Steffey said.
In order to make her place feel more like home, Steffey bought two small succulents to keep in her room. Both succulents  are kept out of direct sunlight and she only mists them with water every two weeks.
"They're low maintenance, easy to take care of, and I don't have a plethora of time in college to be nursing my plants," Steffey said.
Succulents are some of the easiest plants to take care of. Make sure your succulents get some vitamin D every week and don't forget to water them!
Sansevieria
Dennis Williams, who is a horticulturist at the Baker Arboretum, recommends plants in the Sansevieria  family to people who are looking for easy-to-care-for plants. This particular plant can grow in low light and requires little water.
"You could probably not water it for a month and a half or more, and they'll live," Williams said, nicknaming it the "perfect house plant." 
For plants not always positioned in high-light situations, Williams suggests rotating the plant from its original place in your room to in front of a window so the plant can get some sunlight.
Begonias & Pathos
If you are looking for a plant that can give your space a pop of color, look no further than the begonias, which can bloom into flowers with many different colors like red, pink and orange.
For those wondering about plants they can hang in their room, Williams proposes placing either a begonia plant or pothos plant in a hanging pot. The pothos is a green vine-like plant that can survive in low lighting or shade and does not need to be watered regularly.
Martin Stone, a professor of horticulture at WKU and the director of the Baker Arboretum, said having a plant in your room can also provide health benefits.
"It's got a calming effect on people and a healing effect," Stone said.
Growing a plant can bring a nice aesthetic and homey atmosphere to your room, as well as a calming effect.
"It's therapeutic," Williams said. "You get to see what you planted grow, even inside."
So pick out the plant that best suits your schedule and taste and who knows, maybe you will develop a green thumb in the process.