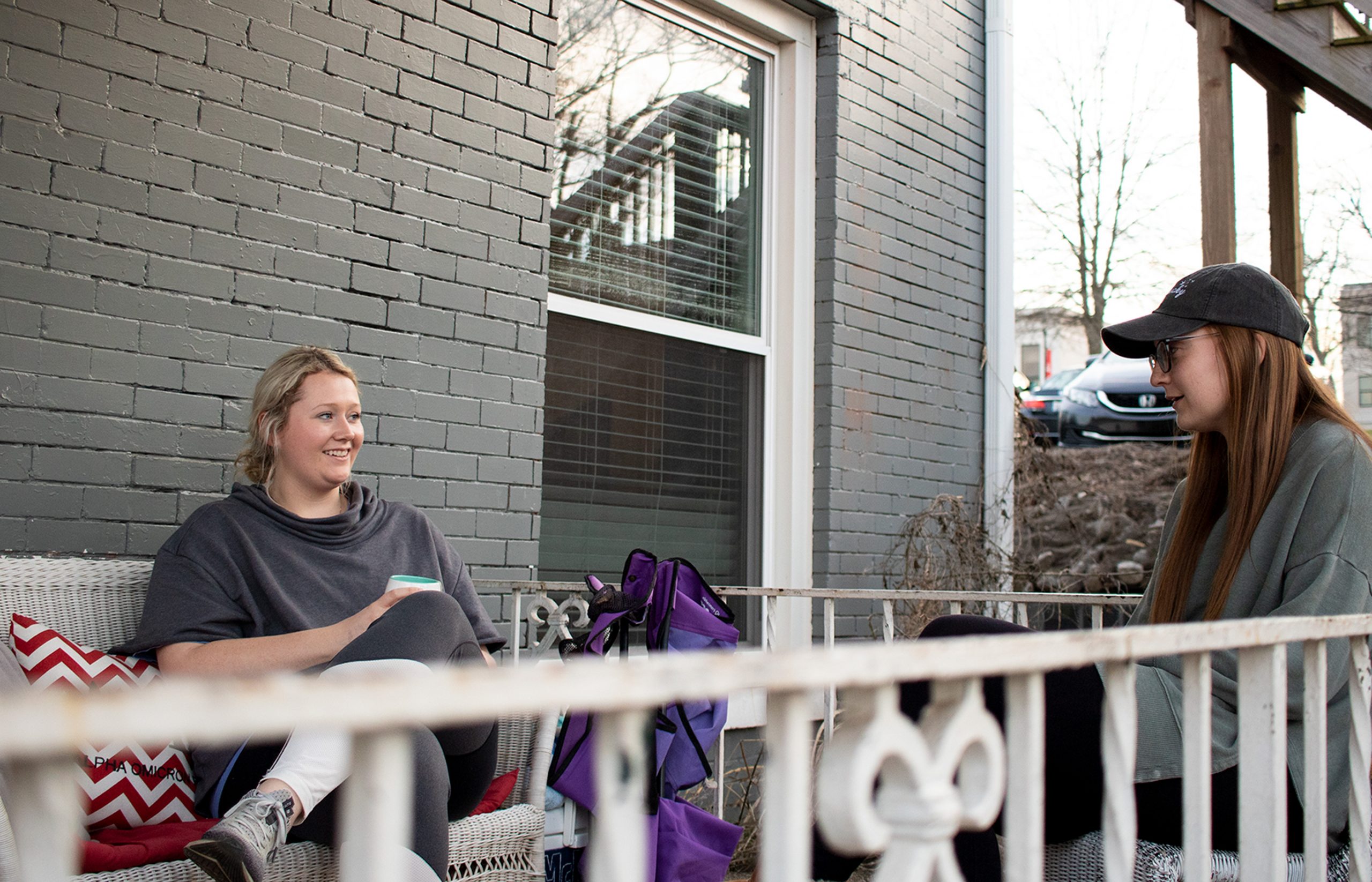 "Greek" off-campus houses being passed down year to year is a long-standing tradition in Bowling Green as many Greeks find off-campus housing together. From the Phi Gamma Delta "Castle" to the Alpha Omicron Pi "Ten Woman," several Greek chapter members live in houses with their own quirky names and traditions. These houses are where many Greeks have made their fondest memories with friends and even a place alumni look back on when reminiscing about their college days.
The Ten Woman, located just off WKU's campus, has been passed down within AOII's chapter for the last six school years. Originally claimed by the men of Sigma Alpha Epsilon, AOII staked their claim in 2014. Since then, every year the women of the Ten Woman, as they graduate and move on from their college days, "pass the house down" to other women in their chapter, hoping to keep the tradition alive.
Holding an even longer claim than the Ten Woman, the men of the FIJI Castle say the house has been passed down since the chapter re-chartered in 2010. Built in 1914, the house is stone on the outside and holds its own set of quirks. Bowling Green senior Wil Scott claims a house member before him saw a ghost in his room, while the other house members say they have also heard slamming doors and strange noises.
Bowling Green senior Seth Chaney says that his favorite part about the Castle is sitting on the roof with his roommates watching sunsets and cars passing by.
"It's my favorite view at WKU," he said, "I wouldn't want to live anywhere else."
Pendleton County senior Kenzie Moore and Corbin junior Mollie Daniel, who currently live in the Ten Woman,  look back on their memories in the house fondly.
"It's weird how it all fell into place because we just started looking and we all kind of came together," Daniel said. 
Moore and Daniel discussed how after a few housing plans for this school year fell through, the ladies of the current Ten Woman house discovered the prior inhabitants were looking for fill-ins. Moore said it is fairly common for these houses to be filled for the next school year as early as September of the previous school year.
"It's kind of a hot commodity trying to get in because it is so much fun and who wouldn't want to live with nine of their good friends," Moore said. 
With their high involvement on campus, the roommates sometimes find it hard to spend quality time together, but one of their favorite bonding activities is watching "The Bachelor" on Monday nights. They enjoy being unplugged from their phones, watching the show and catching up with one another. 
"We are pulled all in different directions all the time but I always feel like at night and on the weekends we are able to come together and spend that quality time we have been missing," Daniel said.
Moore recalls that one of her favorite memories at the Ten Woman was last year's spring finals week when she and the previous roommates set up a lemonade stand in the front yard, handing lemonade to students as they walked by on their way to and from exams.
Bowling Green sophomore Bryson Yates and Louisville senior Will Gray are proud that the "Cabell Castle" is a "certified nightclub" with a 5-star rating on Google. The Castle housemates have many traditions, but one of their favorites is going to Puerto Vallarta every Tuesday together. Chaney also spoke about a newer tradition that he wants to continue when he graduates: leaving a pair of shoes in the tree in the yard of the Castle. Some of the housemates shared that tattoos are also a memory they will recall long after college: a drawing of a castle with the numbers 625 underneath, representing their days living at the house.     
"My favorite part about living here is the brotherhood and the memories that we make together," Gray said. "That's something that we'll all have even after college."