Desks with Major Personality
A peek into any student's dorm will reveal a desk well-loved by many students throughout its lifetime. It's a place where students spend hours typing away on laptops, completing assignments and studying for exams. Beyond that, this workspace assumes the personality of its owner. Take a look at how these students of different majors choose to decorate theirs.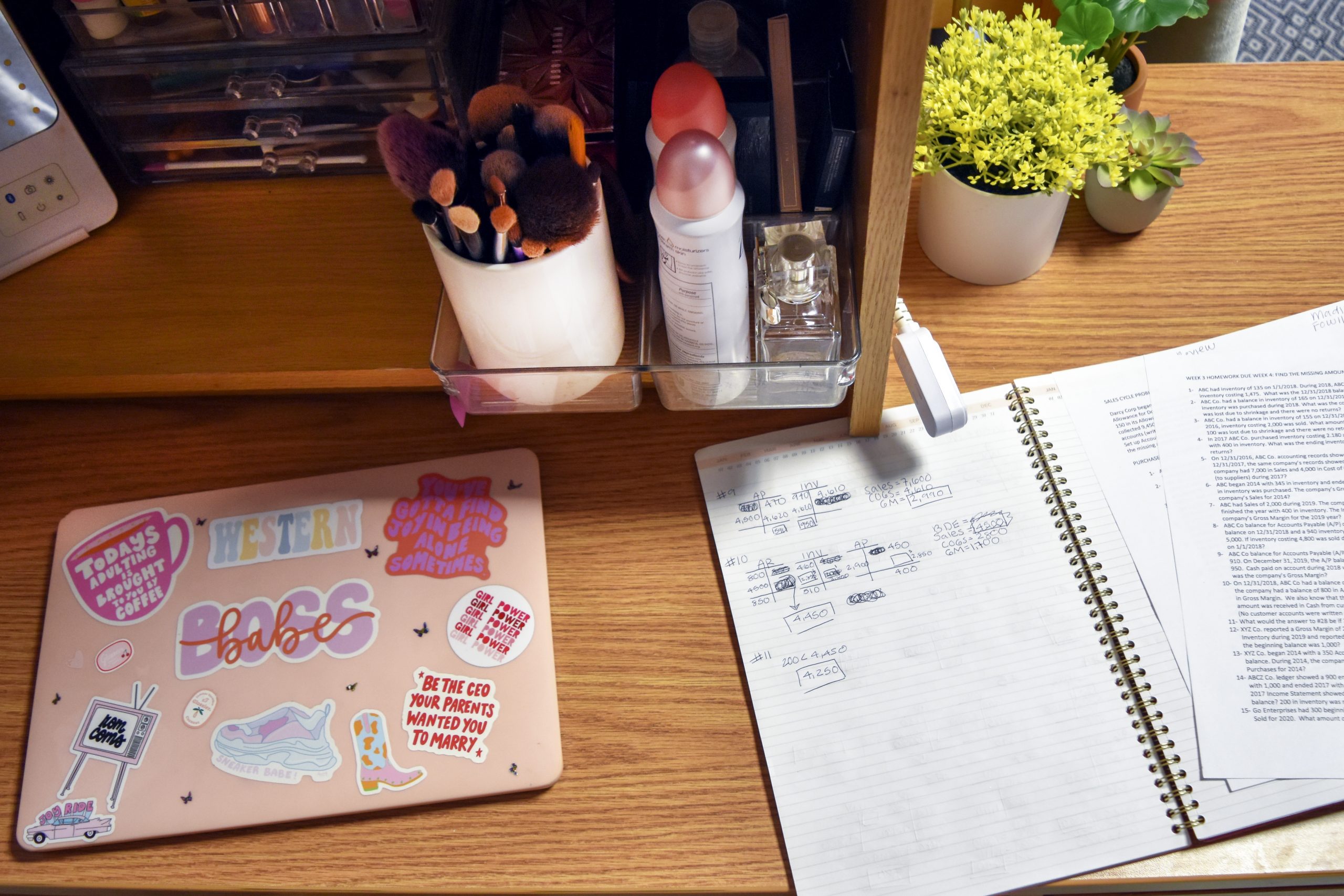 San Antonio sophomore Madison Fowlkes, a social media marketing major, makes the most of her desk space by doubling it as a vanity. After all, a girl's got to be ready for Instagram selfies. "My workspace to me is a place where I can bring my creativity to life," Fowlkes said. "My desk also is a good space because I have a place where I can get ready and shoot content if needed!" Her LimeLight mirror and makeup collection serve as decor along with some baby succulents — because who doesn't love baby succulents? Plus, you've got to love that Edison bulb lamp tucked behind them. It's definitely a social media worthy space.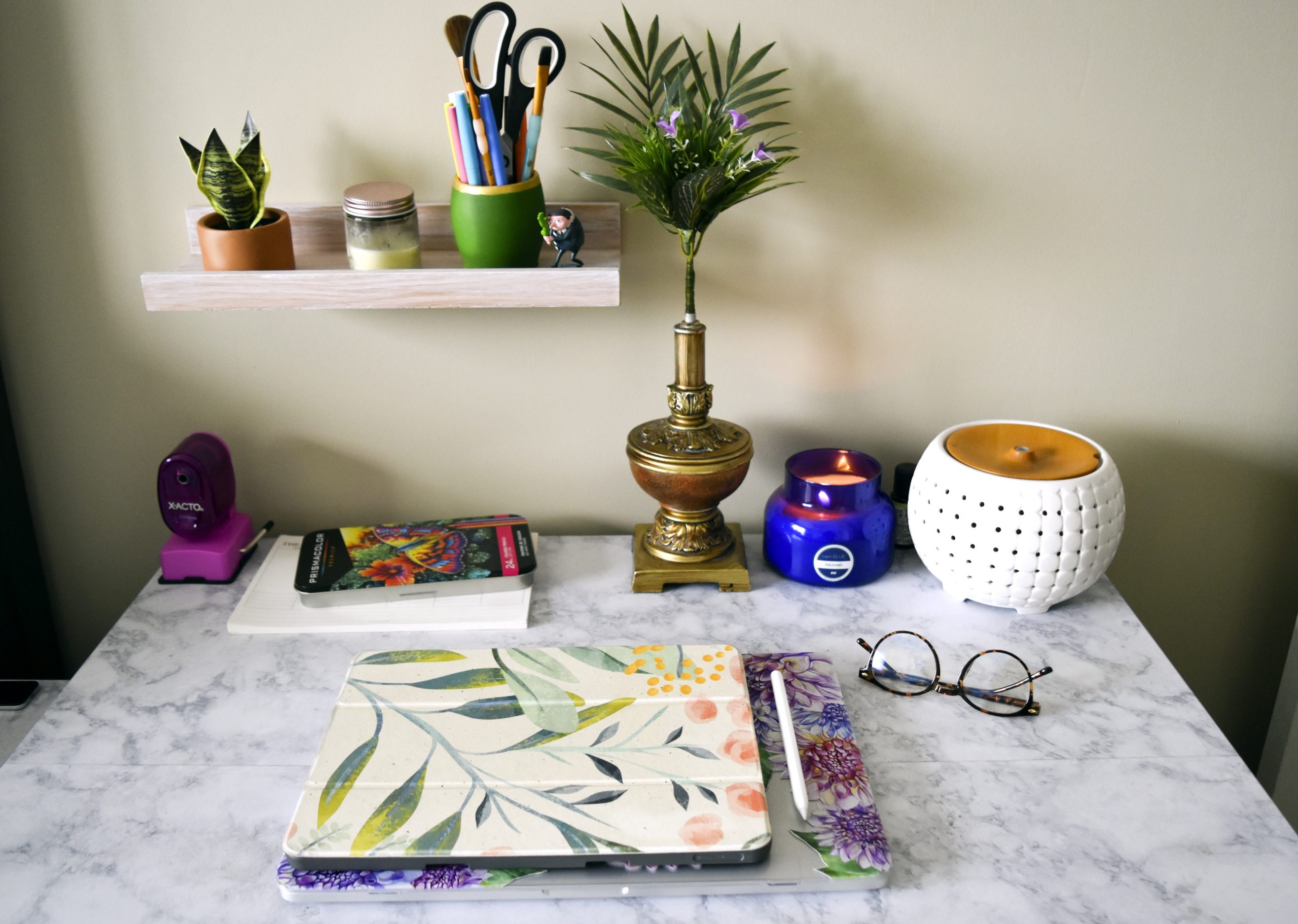 Newburgh, Indiana, junior Meghan Hodges' desk is artfully decorated with bright colors, plants and candles, which is fitting for a visual arts and graphic design major. Hodges likes to display her plants on her desk for everyone to see. "For me, my desk is a comfortable space where I feel inspired," Hodges said. "All of my supplies I need are within a hands reach so my desk is very convenient to work at." Colored pencils litter the space, and, if you look closely, you might spot a young Gru from "Despicable Me."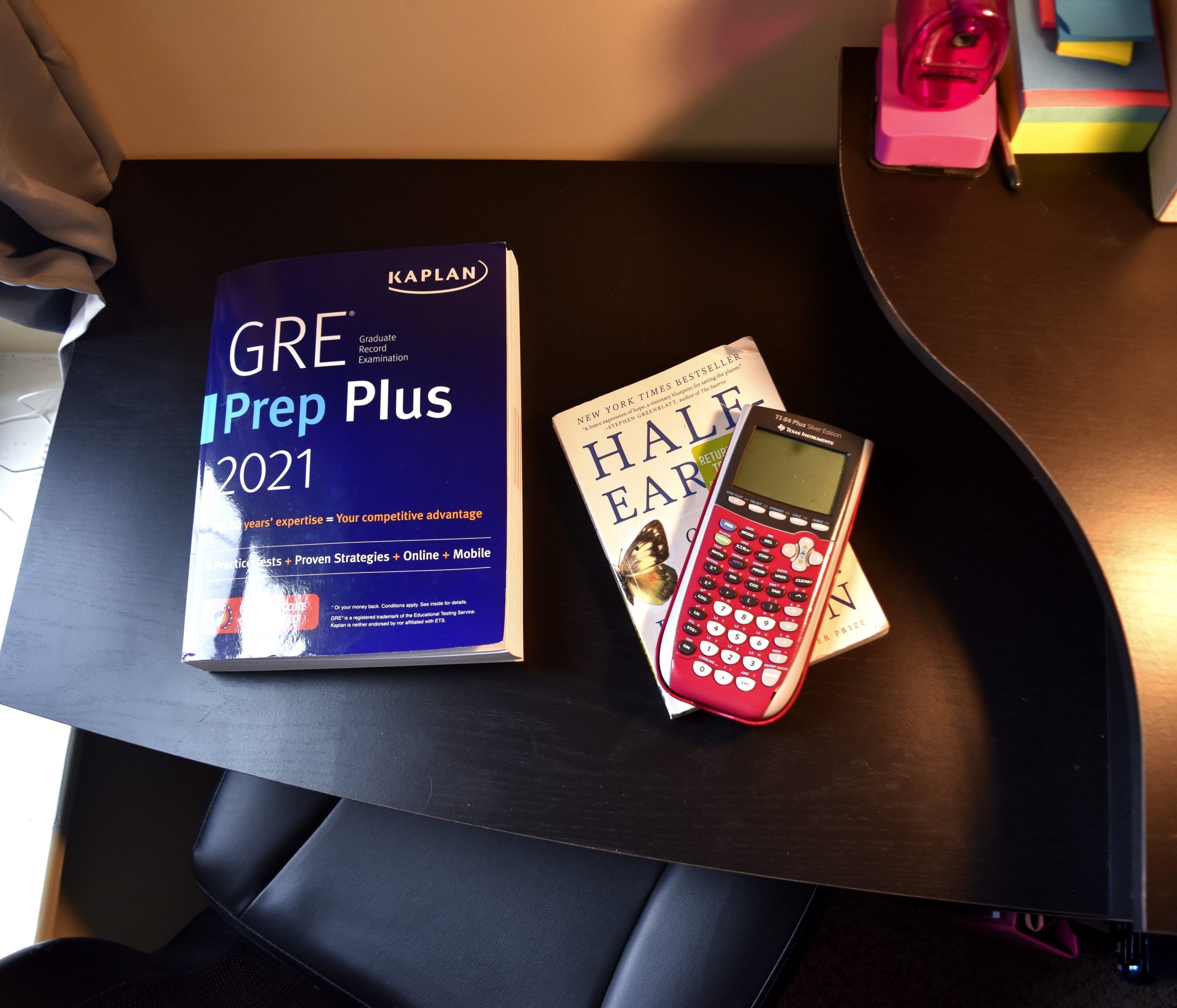 Milton junior Isabella Hines, who majors in biology with a concentration on physical therapy, has her desk sitting in a cute corner beside her window. She has all her essentials tucked into a neat divider, leaving space for plenty of studying (undoubtedly, being a biology major and a psychology minor requires a lot of it). "My workspace is a place I can truly focus on my work, and a good workspace for me is somewhere you can feel comfortable and relaxed so that getting work done seems like a breeze," Hines said.