Adventures in dorm living
Life on campus is an experience that can hold plenty of twists and turns, everyone having their own experiences and tales to tell; housing on campus can be filled with the unexpected.
Most students can recall overflowing laundry rooms, nights in with your roommate, meeting new friends in the most unique situations and even encountering some cute critters. But not all run-ins with creatures and roommates in dorms have been great — some stories are downright horrific.
Mount Sterling sophomore Emily Sturgill spent her first year in Hugh Poland Hall, where she made her own on-campus housing memories. The memory that stuck out most was when two of her dorm neighbors had managed to smuggle in two hamsters, and rope her into their secret.
Sturgill became acquainted with the hamsters, Bill and Randall, when she befriended her neighbors, holding and playing with them. Her neighbors would often bring the hamsters into her room while they were hanging out. Little did she know that Bill and Randall were wanted by a Hugh Poland resident assistant.
Sturgill recalled the memory as being really funny. She and her neighbor were sitting on the bed while holding the hamsters when suddenly and unannounced, an RA came into the room in a frenzy, screaming "Show me the gerbils!" Sturgill and her neighbor hid the hamsters in their hands under the covers, keeping them free.
As much chaos as Bill and Randall had managed to bring into Sturgill's dorm room and life, they also brought her new friends. These same two neighbors are now her suitemates this year. One experience like aiding in an on-campus housing crime can result in a long-term friendship.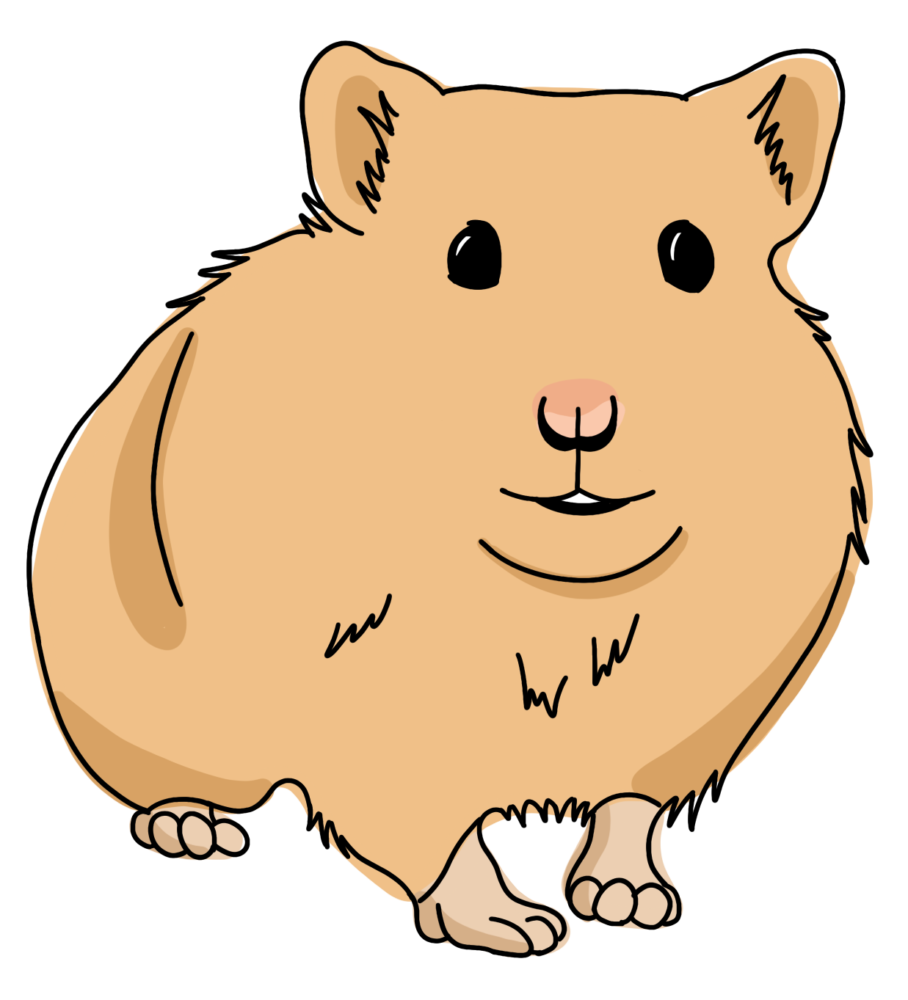 While Sturgill was greeted with some of the cuter critters that have made their way onto campus, Anisa Bobzien, a junior from Louisville, had an experience that was not as enjoyable. During Bobzien's freshman year on campus at Douglas Keen Hall, she and her friends met their match in, of all places, the communal showers.
When that stall door closes and the shower curtain gets pulled back, the last thing expected is to see a cockroach crawling in the same area everyone bathes in, yet this is exactly what one of Bobzien's dorm neighbors was met with. The last thing one might guess is that the cockroach came from the other side of the building — bred to be a bearded dragon's meal.
Of course, the student bred the cockroaches in his dorm room with no original intent to infest his floor. However, once the student began breeding the cockroaches, they not only became his problem but a problem for the entire
dorm building.
"The whole building was infested for a while — it was a mess," Bobzien said.
The cockroaches had crawled from the fourth floor of the male tower into the female tower as well. The cockroaches left no floor in Douglas Keen untouched, even making a home in the female showers on Bobzien's floor.
"I remember a cockroach going down the drain in the showers on my floor," Bobzien said. "It was so disgusting."
Several of the girls and her friends in the bathroom were screaming at the sight of a critter where they shower regularly. Between the chaos and the hisses of a cockroach at the end of its life as it circled the shower drain, Bobzien was filled with pure disgust, shocked at this turn of events.
Even with being a witness to the death of a cockroach, Bobzien is now more engaged and active in on-campus housing than ever as an RA and able to make more memories on campus. While it may have not been as cute as the illegal hamsters, an experience like the one Bobzien had is one that any college student would remember.
While unique critters can surely call for some interesting memories involved with life on campus, they are not always the culprit and main focal point of some students' oddest housing stories. Sometimes the most head spinning housing stories stem from roommate interactions and encounters.
St. Louis senior Haden Moore has had a few encounters with roommates that have been far from perfect. Rooming with strangers can be a unique and somewhat mysterious endeavor that can show how compatible or not some people are when it comes to sharing a room.
In 2021, Moore lived in Zacharias Hall, a suite style dorm, where he and his roommate shared a bathroom with two other people. Moore said his other two suitemates constantly occupied the bathroom, especially late at night.
"During the spring semester, I came back to my dorm late at around two in the morning. My roommate was at home for the weekend, but I overheard my other two suitemates in the bathroom and gave up trying to go in after 30 minutes and just went to bed," Moore said. "It took a bit for me to fall asleep with them constantly talking and making noise in the bathroom, but as soon as I did they burst out singing opera music, completely waking me up. It lasted about 10 minutes before they quieted down and then left the bathroom for the night."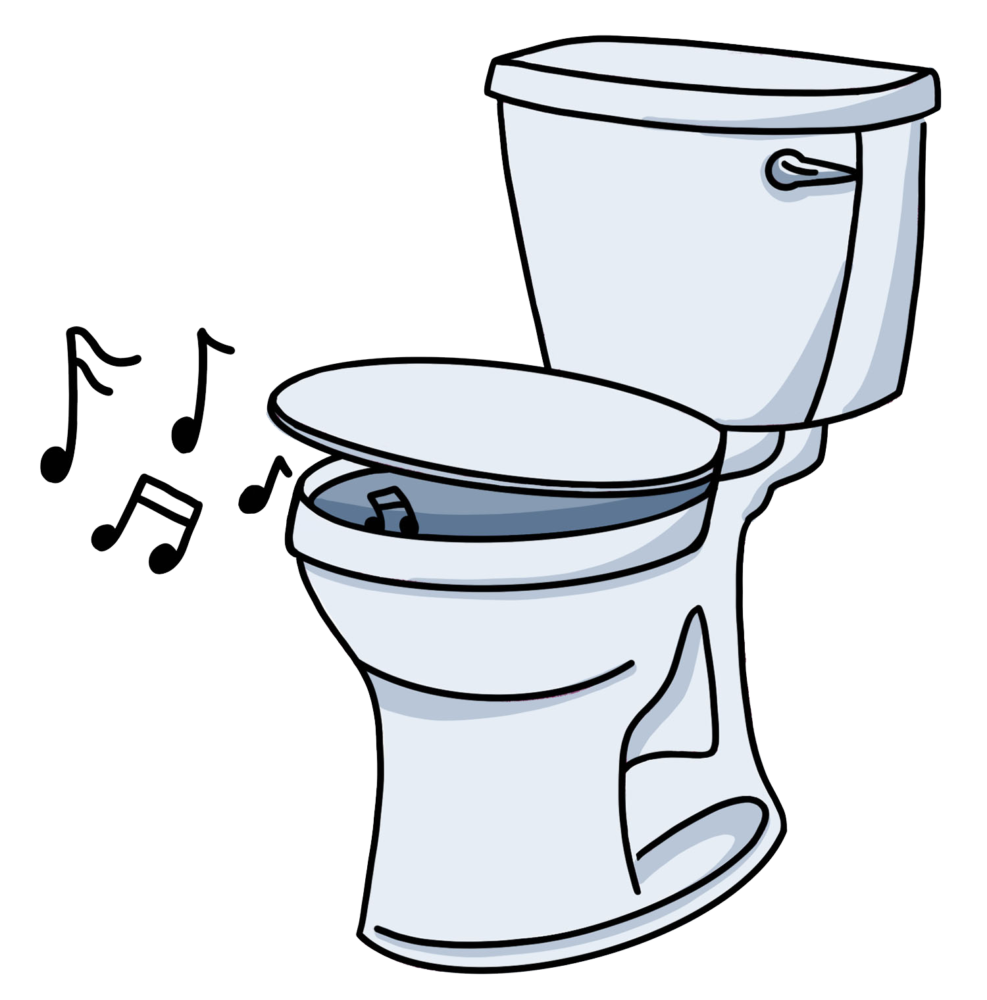 Moore was over their shenanigans and ready to be roommate free. He remembered questioning his choice of coming to WKU, thinking he should have maybe gone to Missouri State, or at least somewhere he knew people so he didn't have to deal with the trouble.
He was determined to have his own private room the next semester, no matter the cost. While this incident was quite jarring, it did help Moore make a housing decision for the next school year.
"I feel like it made me realize how much of a difference a good RA can make, which is what made me consider being an RA in the first place," Moore said. "One, I get a private room, and, two, I can help resolve this issue for others."
It was the best of both worlds — privacy with his own room and a new role to take on to make sure the roommate and housing stories remained scarce. Moore is currently an RA in Gilbert Hall.
All of these students had unique and special dorm stories that made on-campus living a lively experience. These are memories that can only be made in the dorms on campus with other students, and the furry accomplices they bring with them.
Hamsters, bearded dragons, cockroaches and roommates are all key elements in having the full housing experience on campus.